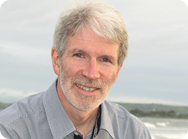 ​
Welcome to my web site, I hope it is a place where you may be able to look for answers to your difficulties, enhance your life, or explore your problems.
​
At the moment I am only working online, on Zoom. I will be offering in person working again soon. Under some circumstances I am willing to use the phone for counselling, but I would like to discuss this before we begin.
​
Do you feel stressed or overwhelmed? Do you feel down, flat, low? Does life seem meaningless or pointless? Do you feel desparate or angry? Counselling and therapy can help.
​
Whether it's depression, relationship problems, personal tragedies such as bereavement or loss, phobias, redundancy or work issues, tramua, addiction, childhood abuse, or a loss of direction in life. Counselling and therapy can help.
​
I also offer supervision to people working in the helping professions, or to creative individuals or groups; and personal development and support in your work or role.
​
​
​
...find yourself at a growing edge
Counselling & Therapy
I am a registered accredited BACP counsellor in private practice in the Kingsdown area of Bristol, in the UK.
​
We are often living less than we could be, as a counsellor and therapist I can help with a wide range of life issues and problems.
​
Why not take a look to see if I can help you?
​
I work individually
​
with couples
​
and online via Skype.
​
​
Contact Me
077 40 200 991
​
updated July 2018
​