Changing the way you feel
​
There is increasing recognition that people's health and wellbeing is
influenced by a range of interconnecting factors. Arts Council
England, the Department of Health and many leading healthcare
experts firmly believe that the arts have an important part to play in
improving the health and wellbeing of people in many ways.
(Arts Council England)
​
​
Writing for Wellbeing
focuses on the many positive gains which can be made through using creative writing, in particular the good feelings which come when we are feeling well in ourselves at a deep level. This uses various forms of creative writing to provide the opportunity to explore our creativity and allow it to impact on our wellbeing.
​
Reflective Practice
Reflective practice is a discipline which many professions recognise as being immensely valuable, and creative writing is an excellent way to reflect on our day to day activities - our lives as we are living them - and to see them from a different point of view.
​
Personal Development
Writing for personal development gives you the chance to explore many aspects of yourself, to write about the past, present and future, to play with the stories we hold about ourselves, and to generate new understandings and ways of being.
​
Therapeutic Writing
Therapeutic writing focuses on the expression of feelings, emotions and thoughts, often connected to traumatic or significant events in people's lives. Using this form of writing may give you a way to deal with issues that have been troubling you, and could provide a way to a healthier you.
​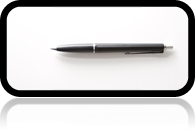 ​